Car Dent Removal The Process
PDR is short for Paintless Dent Removal – the fine art of removing dents, dings, creases, hail damage and even larger dents from a vehicle, without the need for repainting or refinishing (Body shop repairs).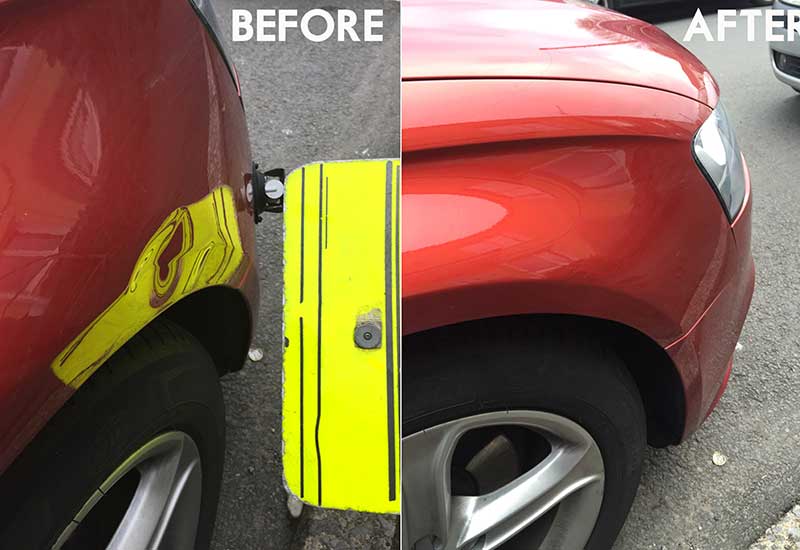 DENTMASTER WALES PDR PAINTLESS DENT REMOVAL PROCESS
Dentmaster Wales (PDR) Car Paintless Dent Repair works by using the memory of your vehicle's metal or aluminium. Using specialized hand tools, Dent master Wales PDR technicians meticulously manipulate the dent to permanently remove it.
This restores the panel to its original shape. Paintless Dent Repair doesn't harm the original paint because today's  paints and thinner gauge metal are very flexible. Paintless Dent Removal works from behind the damage so there's no sanding, painting or body fillers involved.
During the 1980's paintless dent removal was expanding to the United States, but PDR was limited to the size of dents that could actually be removed. During the 1990's PDR technicians in the paintless dent removal industry (especially in the UK) began to push the art of Paintless Dent Removal to new heights of capabilities, moving from small door dings and dents to hail damage to incredibly larger dents.
If you wish to contact us you can use our Contact Us form or alternatively phone us. 
Dentmaster Wales- Car Dent Removal
We deliver the "Best of the Best" in Paintless Dent Removal using the latest PDR tools and technology. We will make your dents disappear like they were never there.
Most dents can be removed using Paintless Dent Removal. The original paint needs to be intact, not cracked.All makes and models are PDR candidates. However, access may vary among different automobile manufacturers.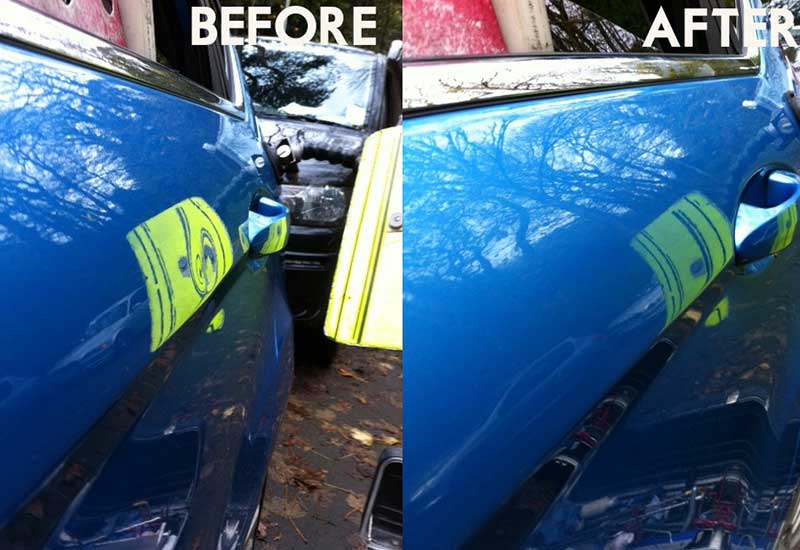 Dentmaster Wales Save's Our Customers both time and Money by Providing an Excellent Local mobile Dent Repair and Removal Service!
Dentmaster Wales prides itself on removing many dents other paintless dent removal companies say can not be repaired using PDR.
If you wish to contact us you can use our Contact Us form or alternatively phone us or text/Whatsapp a few photos and your location so we can advise if we can help. 
We often refer to this trade as an art rather than a procedure. The result differs from Dentmaster to Dentmaster, or it should be said from artisan to artisan.
With each repair completed the PDR technician's skill and experience broadens. Since our Dentmaster technicians have each been removing dings and dents for over twenty Years, you will have some of the most experienced dent removal experts available at your service.
Each technician will have literally removed thousands of dents.